Here at Upton Electric Guitar School we understand that it can be costly starting out on your musical journey. We also understand that sometimes paying for a guitar without knowing whether your child will stick to it can be a problem. We have made it easy by offering hire packages. Starting from as little as $2.50 per week up to $10 per week* so you can rest in the fact that you are not wasting your money.
T & Cs apply. Minimum of 1 term hire (10 weeks) Any damages will incur an extra charge. String replacement is the responsibility of the hirer.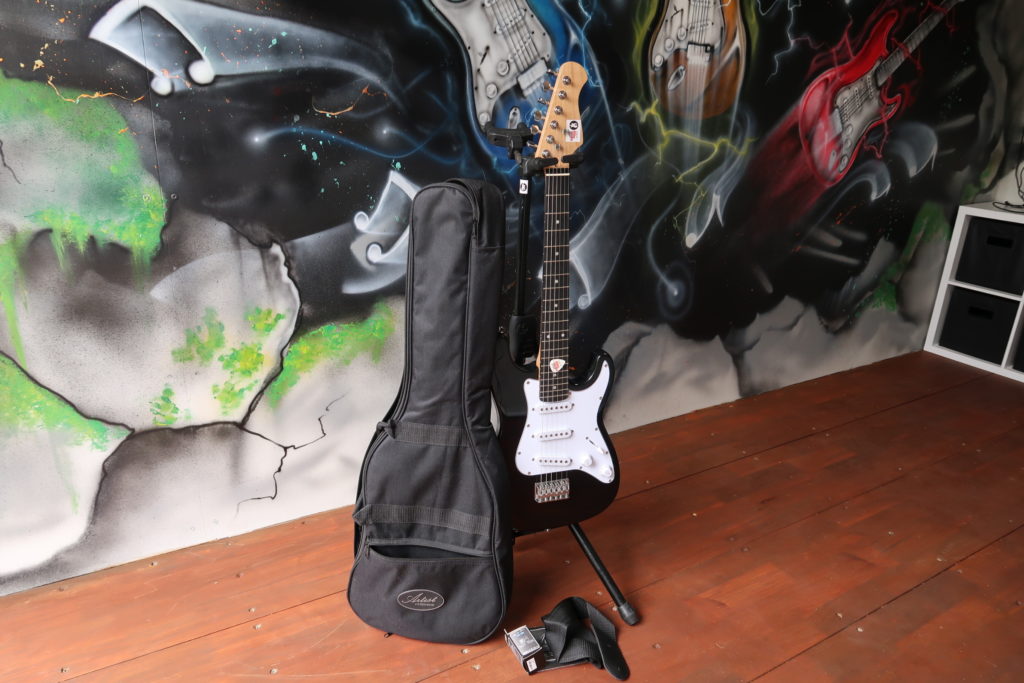 Ideal guitar for 7-13 year olds. These are the standard guitars used in the Upton Electric Guitar School Truck. Great value for money option and includes Upton Guitar School pick, strings, bag, tuner and strap.
$10 per week.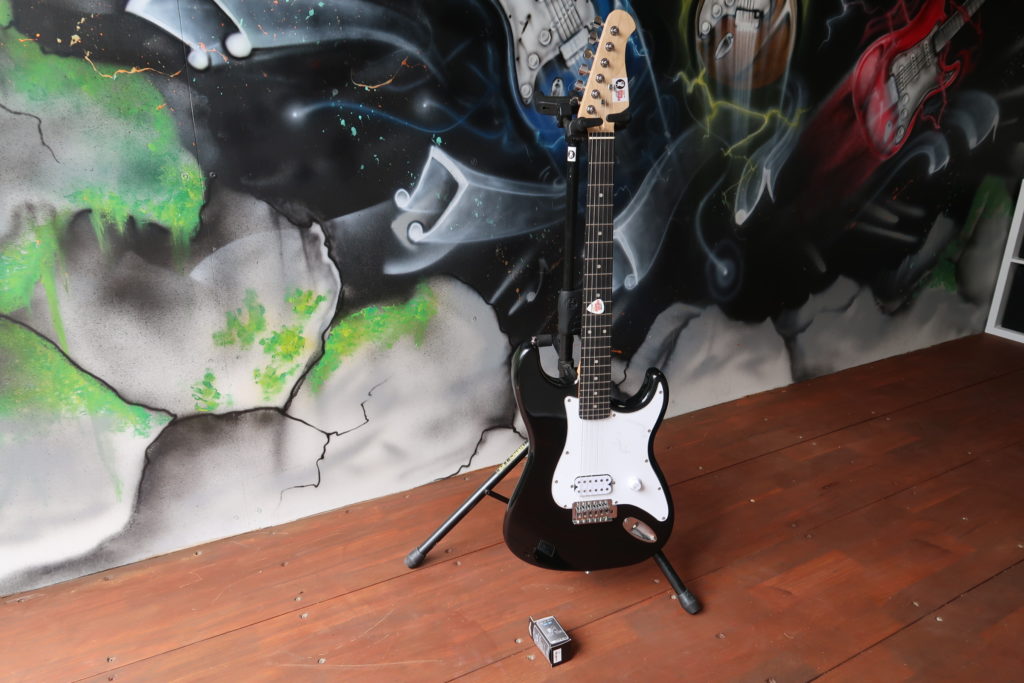 Full size electric guitar. These are good quality guitars and very simple to use having one volume control knob. Includes Upton Electric Guitar School pick and tuner. $10 a week.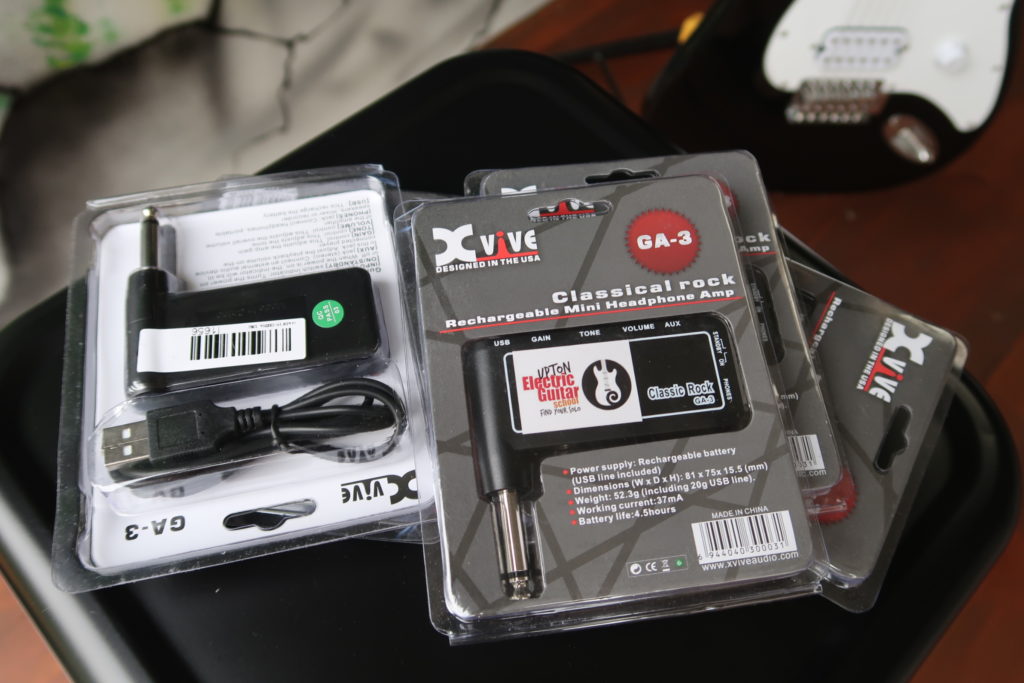 Rechargeable plug in guitar amp. These are great to practice at home with. Plug in headphones and phone then practice to your hearts content without disturbing the household. Can also be plugged into a UE boom/portable speaker for when you want to show everyone your progress.
$2.50 a week.